About Us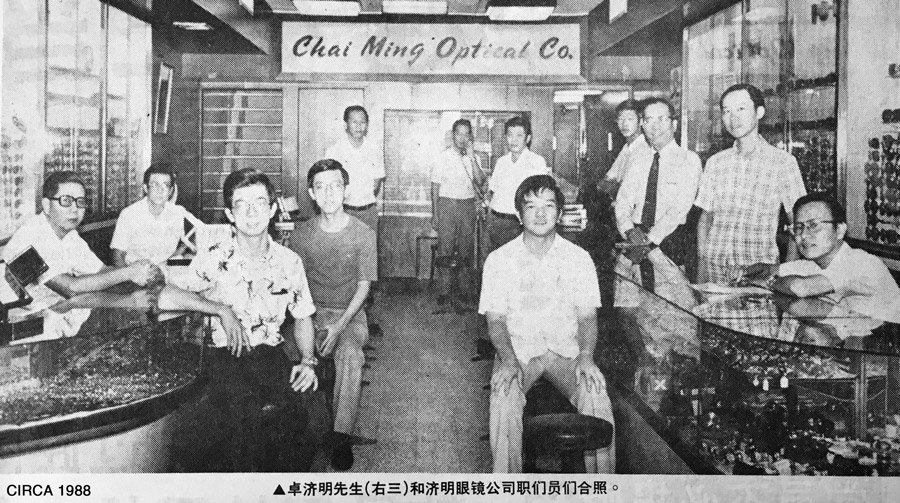 Established in the 1950s, we began as our founder, Mr. Chok Chai Mun, saw an opportunity providing basic ophthalmic eye frames. As business grew and we set up shop at South Bridge Road, the heart of Singapore in the 70s, we started distributing frames and sunglasses around south east asia.
Today, even as the company expanded to offices in Malaysia and Hong Kong, and the range of product offerings has increased, the mission of the company remains in providing affordable and fashionable eyewear for consumers, and quality service success for our retail partners.
Chai Ming Optical remains an eyewear wholesale & distribution company providing success in your vision care business.